General
An Open Wound In the Sky: Tree Planting in Memory of Victims of Flight PS752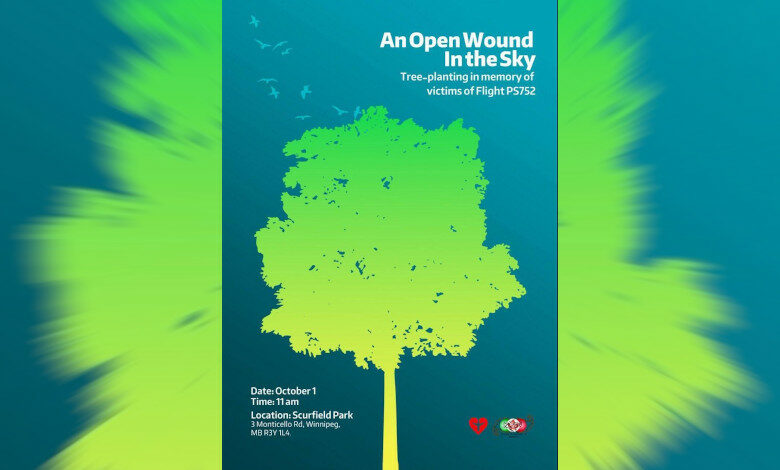 We invite you to join The Iranian Community of Manitoba, our community members, and volunteers for a tree-planting event in memory of the victims of flight PS752.
Date: October 1, 2022
Time: 11 am
Location: Scurfield Park (3 Monticello Rd, Winnipeg, MB R3Y 1L4)
This Saturday's event commences the implementation of the first phase of a bigger project in honour of the victims that also includes a plaza.
Given the recent developments in Iran, your attendance to stand in solidarity with all those who seek justice would be much appreciated.
Tree planting volunteers can send a message to 2048986830 no later than noon on September 29 to register. On October 1st, 38 trees will be planted by the lake in Scurfield Park.