General
Exclusive: Ukraine Says Not To Settle Downed Plane Case Separately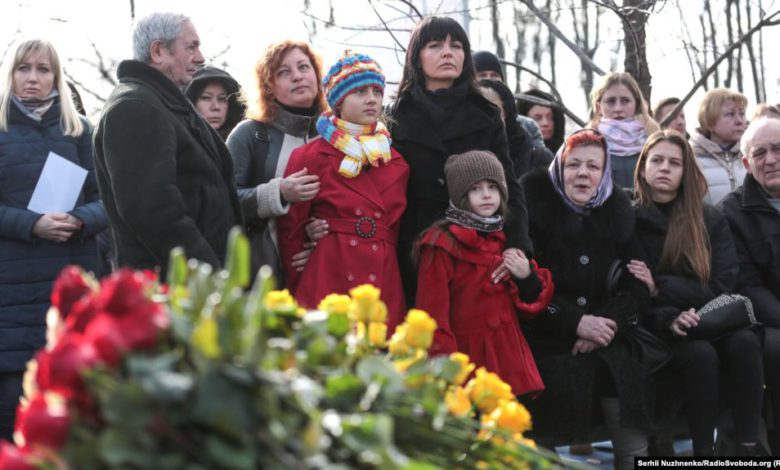 In an interview with RFE/RL on Thursday, the Foreign Minister of Ukraine underlined that Ukraine will continue to work with the other countries whose citizens were killed when Iran shot down an airliner January 8 and not seek a separate settlement with Iran.
Radio Farda reported April 14 that Iran was offering Ukraine a Memorandum of Understanding that contains a vague promise of compensation in return for Ukraine to abandon any further claims against Iran. Now, the Ukrainian chief diplomat says it is not involved in a separate deal with Iran.
"Our position has not changed. We work for the result in close collaboration with colleagues from the International Disaster Relief Coordination Group. These are the ministers for foreign affairs of Canada, Sweden, Afghanistan and the United Kingdom, to establish justice, get compensation for families, and ensure a full, independent and transparent investigation under international law," Dmytro Kuleba said.
An Ukrainian aviation law expert has told Radio Farda that Iran's aim was probably to separate Ukraine from the other countries with victims in the plane disaster.
"All this is done in order to help the relatives and loved ones of the victims to overcome the pain and the grief in which they have been living for a hundred days. Because they deserve justice", he added.
A hundred days ago, Iran's Revolutionary Guard shot down Ukraine's flight PS752 over Tehran hours after it attacked Iraqi bases hosting U.S. troops and was concerned about a retaliation. All 176 passengers and crew members onboard were killed.
Pointing out that the pandemic has changed means of communication Kuebla told RFE/RL's Ukrainian Service he has been video conferencing with the foreign ministers of the other countries whose citizens lost their lives in the crash and have agreed that the pandemic will not interfere with the key issues that need to be resolved.
Ukraine and the other involved countries want Iran to surrender the flight recorders of the downed Ukrainian airliner to experts to be decoded. Iran which lacks the technical knowledge and facilities for decoding the flight recorders data, has yet to comply with this demand.
Meanwhile, on Thursday Canadian Foreign Minister Francois-Philippe Champagne told The Canadian Press that he has not seen the proposed Iranian memo and there is no chance that Canada, Ukraine or any of the other involved countries would ever agree to waive their rights to hold Iran to account.
On April 16 the foreign ministers of Canada, Ukraine, Sweden, Afghanistan and the UK – members of the International Coordination and Response Group for the victims of Flight PS752 – issued a joint statement regarding the issue.
"The members of the coordination group would like to take this opportunity to reassure the families and loved ones of the victims that our group of ministers continue to work together to advocate for full accountability, transparency, justice, compensation, and a full, independent and transparent investigation, to help families seek closure as they continue to grieve," the statement said.