PS752 Association
The Association's Statement in Support of the Strasbourg Demonstrations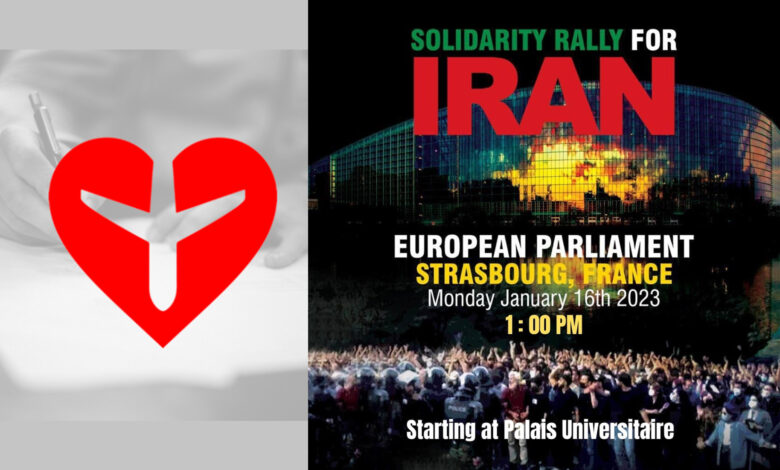 The Islamic Revolutionary Guard Corps (IRGC) is a terrorist organization and must be recognized as such by the international community. For the past three years, the Association of Families of Flight PS752 Victims has routinely demanded listing the IRGC in its entirety as a terrorist entity. Today, with the people of Iran making their voices heard loud and clear in the Woman, Life, Freedom revolution, it is time that Europe recognize and declare the true terrorist nature of the IRGC.
The acts of terrorism committed by the IRGC are countless, but the families who lost loved ones on flight PS752 have been the victims of one of the most heinous of such acts. On January 8, 2020, the IRGC forces fired two missiles at flight PS752. The Islamic Republic of Iran initially attempted to blame the downing of flight PS752 on technical failures and, later on, a human error, but the evidence has made it clear that the attack was intentional. In the malicious calculations of a terrorist organization, 176 innocent victims and an unborn child perished on their way home from winter holidays, leaving an immeasurable load of pain and grief behind.
Since flight PS752, the IRGC has continued its vicious conduct on all fronts and extended its economic reach in Iran. Most recently, the IRGC engaged in the violent suppression of the uprising of the people of Iran, using military-grade artillery on civilians. Outside Iran, they have supplied Putin's regime with a large number of explosive drones, devastating the civilian infrastructure of Ukraine. For more than 44 years, the IRGC has consistently terrorized civilians both inside Iran and abroad. This cannot stand.
We support the demonstrations in Strasbourg on January 16 that call on the European Union and all European governments to designate the IRGC as a terrorist entity. We further ask the European governments to expel the ambassadors of the Islamic Republic from their countries in support of the will of the people of Iran.
#IRGCterrorists