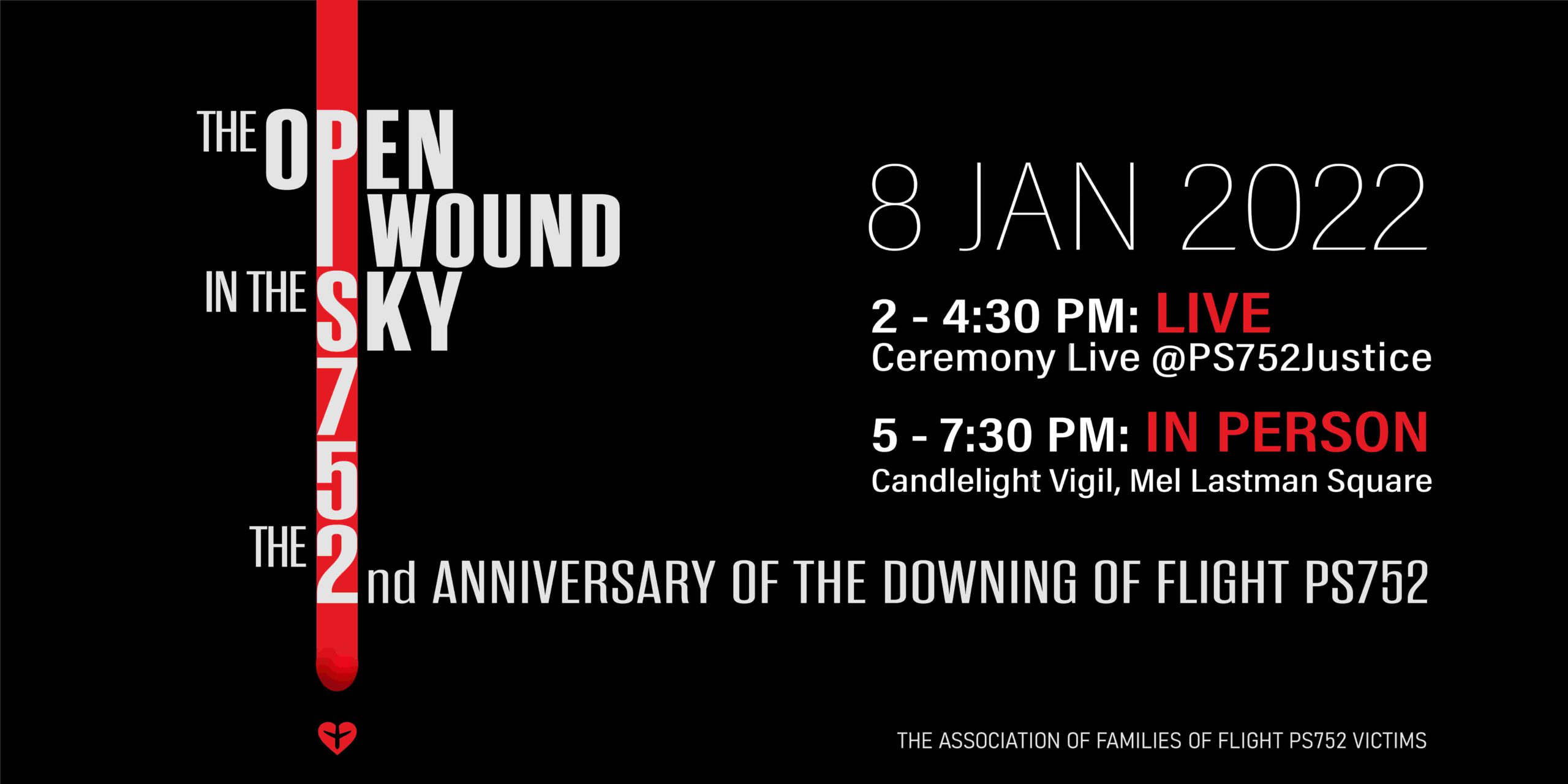 With new regulations in place to address COVID-19  situation in Toronto, the commemoration ceremony has been changed from an indoor event to an online ceremony and a candlelight vigil.
From 2 PM until 4:30 PM (EST):
The ceremony can be viewed through our YouTube channel and other social media platforms @PS752Justice. During the event, Canadian and Ukrainian officials will join the the association's representatives live and deliver statements, names of the victims will be read by mothers of flight PS752, artists will perform live music, and videos will be broadcast to honour the "National Day of Remembrance for Victims of Air Disasters" and in memory of other Iranian-Canadian victims of the Islamic Republic.
From 5 PM until 7:30 PM (EST):
A public candlelight vigil in memory of the victims will be held on the sidewalk of Mel Lastman Square in North York. Please note that wearing a mask or face covering and maintaining social distance is mandatory during the outdoor event and the attendees are kindly asked to leave the tribute ceremony shortly after lighting a candle and paying their respects to the victims, to avoid a large gathering. The event will be live-streamed for those who cannot attend in person.
Commemoration ceremonies around the world:
With different rules and regulations in countries and cities around the world, we invite everyone to commemorate this day by lighting a candle, or come together where it is possible and at your own discretion, and share your picture and videos on social media.
We hope that there will be an opportunity soon for everyone to safely come together in larger gatherings and honour the memories of the victims of flight PS752.