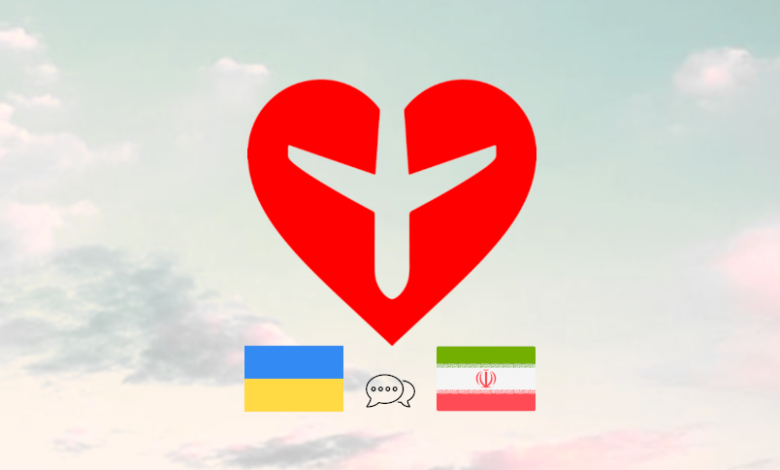 July 28, 2020 — Iran and Ukraine are set to start their negotiations regarding Flight PS752 this week. Iran's trip to Ukraine comes just a week after the read-out of the flight recorders in France. The Association of Families of Flight PS752 Victims is monitoring the negotiation process closely. In our view, no agreement on compensation can be reached without a full, transparent investigation into the causes of the downing.
There are three major issues in the current investigation plan, which have been disregarded by the international law as well as the international bodies.
1. Iran's conflict of interest
The Islamic Republic of Iran, which launched the attack, is itself in charge of leading the investigation. We have emphasized on this issue many times before, and we have explained why Iran's Air Accident Investigation Bureau is neither independent nor qualified to lead a fair and impartial investigation.
2. Limited rights of the countries of citizenship of the victims
Canada, Afghanistan, Sweden, and the UK have all lost many of their citizens, but their designated roles do not grant them the right to actively participate in the investigation. The culprit is given the maximum rights while the injured parties are no more than observers. Canada has asked Iran to elevate its status to attain a more significant role in the investigation – a request that Iran has left unanswered.
3. Exclusion of the victims' families in the process
Families of the victims, as the most rightful and the most injured parties, are precluded from participating in the investigations as well as the negotiations in any capacity.
Given the unfortunate experience of Flight PS752, the international law needs a change to address the deficiencies. In the meantime, we cannot stand by and watch the politicians agree on a price for the lives of their citizens. Despite knowing that the families have deferred the issue of compensation to after fulfillment of a transparent and impartial investigation, can the states enter into negotiations on our behalf?
As the parties start the negotiations, we are particularly concerned about Iran's true intentions for entering into negotiations at this crucial point in time. We are at the beginning of the investigation process, which commenced last week with downloading the data from flight recorders. An impartial investigation is the first step in the pursuit of justice, and it is certain that Iran does not intend to negotiate in good faith. The Iranian regime would not have started the negotiations if it had not been for pursuing its own objective of shuttering the PS752 file prematurely and without proper investigations or criminal proceedings.
Before any talk on compensations, the priorities of the families are clear: revelation of the truth and punishment of the perpetrators. The families are united on this demand, and no government may turn a blind eye on this basic request. At this time, the families demand the immediate and transparent release of the flight recorders data by Iran.